Please enter search criteria
Summer Semester Textbook Orders
All summer semester textbooks or supplies must be ordered online Monday May 11th to June 4th. There will be FREE shipping on all orders for summer textbooks and supplies. Nursing students have a special book pick up process with the nursing department; contact your nursing instructor regarding this process
Order Online
Place your order online for textbooks:
Spring Semester Rental Return
Poplar Bluff:
Return your rental books and calculators in our outside drop box in front of the Bess Student Center available 24/7. To return a rental laptop, contact us by phone or by email to schedule a drop-off appointment.

Sikeston, Dexter, and Kennett:

If you were taking classes at one of our 3 external locations, or you normally pick up your books at one of those locations, you can return your books at your regular location June 1st - 4th, or mail them to The College Store.
Shipping:
The College Store
Three Rivers College
1990 Three Rivers Blvd.
Poplar Bluff, MO 63901
Buyback:
We will have a textbook buyback period June 1st - 4th, after the College re-opens to the public.

TRC Clothing and Merchandise
Follow the link below to check out TRC clothing and merchandise available to order online!
Click Here to Order TRC Imprinted Merchandise
Summer Store Hours
Monday – Thursday
7:00 AM to 6:00 PM
Friday, Saturday & Sunday
Closed
Have a Question?
Contact Us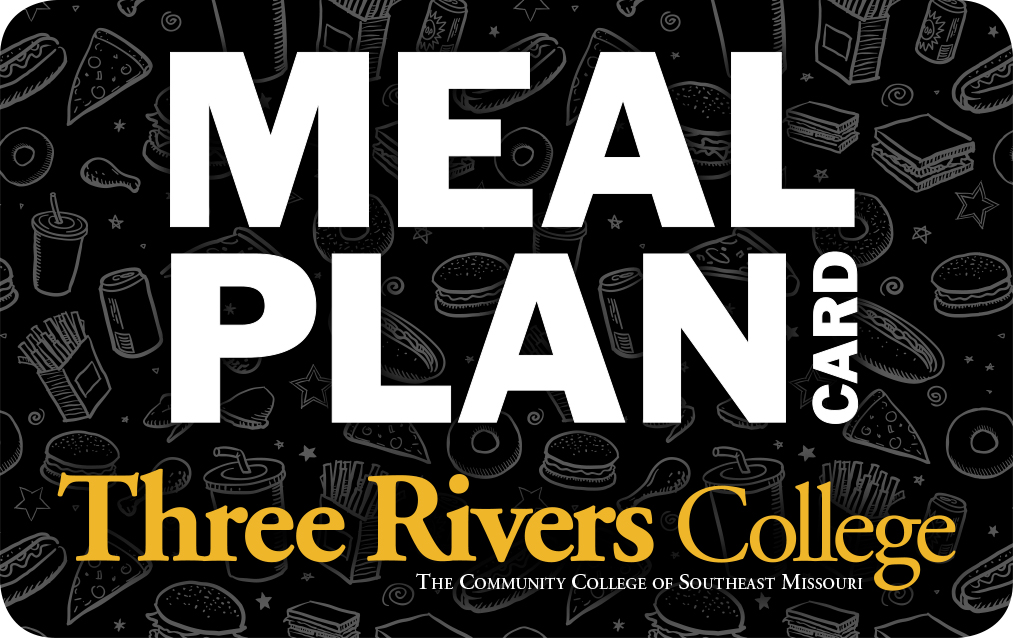 Click the card above to check your Meal Plan Card balance.
Meal Plan Card Brochure